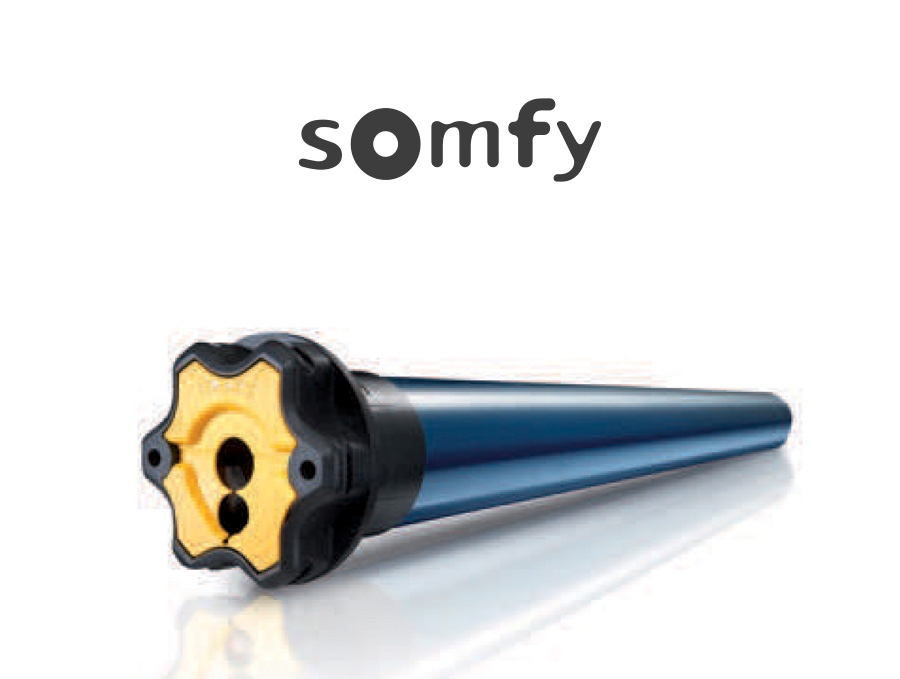 Download
To view the files marked with you must sign up to our Private Area and login.
For assistance or questions contact us
| Codice | Ø | Descrizione |
| --- | --- | --- |
| LT 50 HI Pro 12 | 60 | Motore elettrico tubolare radio con tecnologia cablata per avvolgibili |
| Altus RS io | 50/60 | Motore elettrico tubolare radio con tecnologia cablata per avvolgibili e tende da sole |
| Oximo io | 50 | Motore elettrico tubolare radio con tecnologia cablata per serrande di medio/grandi dimensioni |
TAHOMA
Intuitive and general management of the entire house also remotely
TaHoma Box allows you to:
– Configure the house very easily by floor, by room, by type of equipment.
– Check the products of the house individually or by type.
– Create, program or modify scenarios by activating several services at the same time.
– Adjust and activate a sensor.
CONNEXOON
Intuitive management from a smartphone even remotely.
With CONNEXOON, Somfy offers maximum connectivity right from its initial installation:
– Remote control and management of devices by smartphone. Creating custom scenarios.
– Functions adaptable to personal needs that change over time.– Manages up to 40 motors and up to 40 sensors.
– It's easy to get into the world of Somfy Connect
– Plug&Play installation: connects to the Internet immediately after box installation and pairing of the installed Somfy products.
SITUO 1/5 io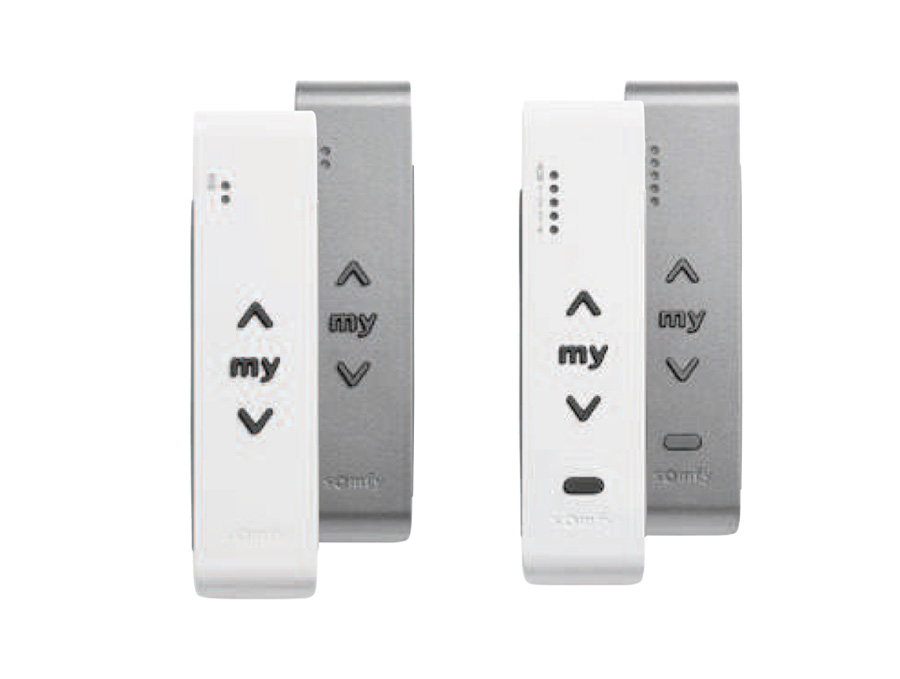 Multichannel remote control (1 or 5 channels) with decentralised and/or group control function.
Supplied with wall mount.
SMOOVE ORIGIN io / 1 RTS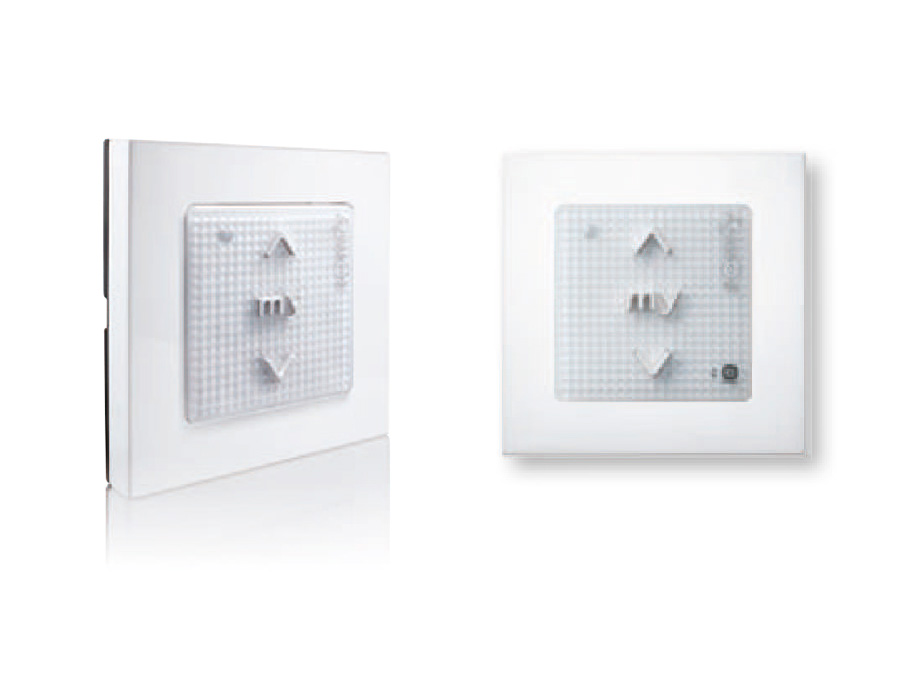 1 channel wall control.
Complete with frame and wall mount.
Opening, closing, stop/My.
Also in the version compatible with Somfy RTS motors.
nina connexoon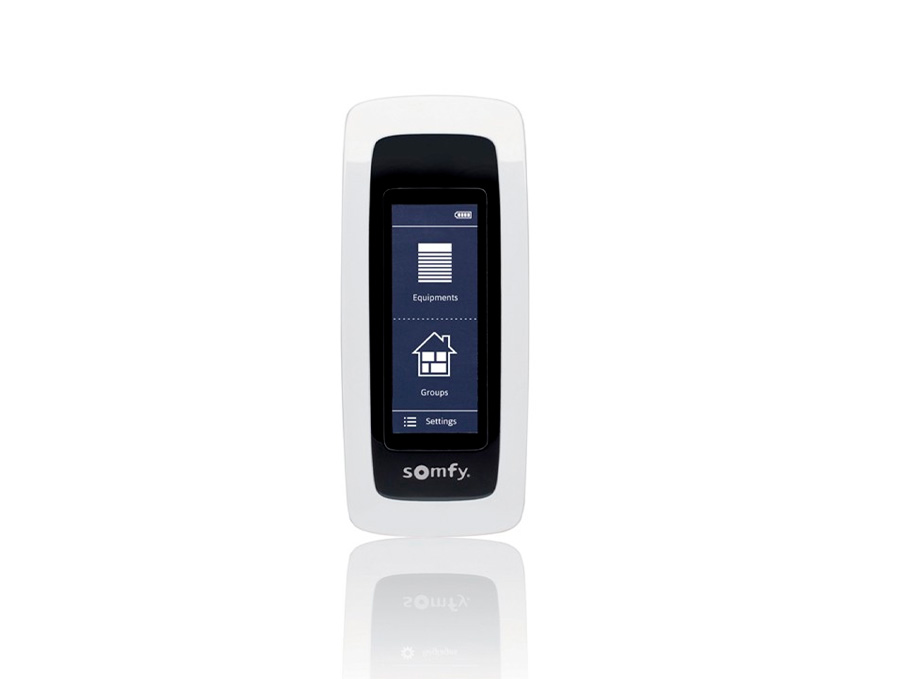 Complete management of the house in a single remote control
Control of all Somfy io products individually or in group.
Customisable interface: identify and rename the different rooms of the house.
Precise control: simple: open/close/stop.
Intuitive graphics: the command takes place in real time.
Create automatic scenarios: for example "I leave home" (closes the shutters, turns off the lights and activates the alarm).
– Multi-channel control with touchscreen with position feedback.
– With Nina you can control up to 60 io products.
– Single, general or group command.
– Up to 30 programmable groups