About us
Italian insect screens and shutters around the world
Founded in 1980 as an artisan workshop, Batflex is today a modern company with a global presence in the field of insect screens, roller shutters and related accessories with a catalogue of high-quality products.
Its continuous growth stems from experience, the desire to experiment and constant technological innovation as a result of targeted investments, with the clear goal of making life at home more comfortable and safer, protecting people from annoying insects and excess light.
All-Italian know-how has led to insect screens and rollers with innovative features, the result of the ability to listen carefully to their customers and to understand the trends and needs of the international market.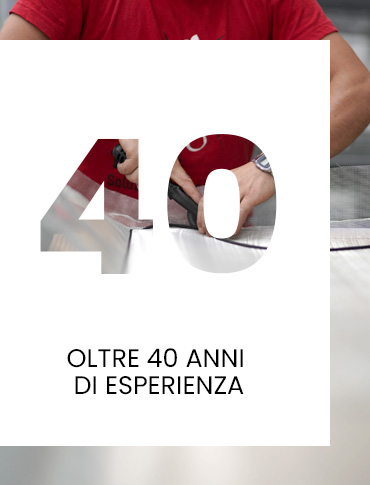 Vision
Quality keeping you safe
In years of general crisis and increasing competition, in order to survive and stay competitive on the market, many companies adopt cost cutting strategies that impact the choice of materials, inevitably affecting the quality of the finished product.
For Batflex, however, quality is a key value and our internationally success convinces us that we have made the right decision.
Always believing in its business geared towards insect screens, roller shutters with an innovative and functional design, made with solid and durable materials, Batflex meets every market request with flying colours.
To make the whole family feel safe.
Excellent company, friendly and professional staff. A great place to buy your products.
Company with highly reliable products. Accurate, helpful, highly professional staff. Everything is sound and constantly evolving: a certainty.
Politeness, professionalism and excellent prices are this company's strengths. Highly recommended.
SIGN UP
If you are an installer or hardware store and interested in accessing the technical information dedicated to you.